The Training Platform
for Athletes
Analyze, document and monitor your training progress with specialized statistics such as our powerful Performance Management Chart.
We offer tools available to professional coaches to allow you to plan your training.
For athletes with a coach, we provide a comfortable platform to share training sessions and available training times with your coach, provide feedback and much more.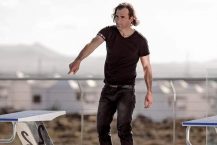 Roy Hinnen training plans
Roy Hinnen, Swiss triathlon legend digitized his knowledge and offers his special training plans for your goals.
All plans are based on your personal performance data (FTP) and are tailored to your needs.
With every training plan you get the triathlon best-seller "Triathlon Total" by Roy Hinnen as e-book.
Set up automatic data synchronization with your Garmin and Polar devices with a single click.
Synchronize your training calendar with Google, Outlook or other apps.
Most important - have fun
PerfectPace has been developed in collaboration with professional coaches. The main goal is to render training plan creation, monitoring of training progress and the communication between you and your athletes as straightforward and effective as possible.
You have full access to the training sessions of your athletes.
Our statistics help in identifying individual strengths and weaknesses.
Populate your workout library with templates and then simply drag-and-drop them into your athletes' calendars.
Use variables to make your units adapt automatically to the individual performance levels of your athletes.
Let your athletes enter their available training times, so that your plans fit into the work/private life of your athletes.
React to athlete feedback.
AI training plans for triathletes
If you are looking for an effective way to improve your performance without a professional coach, look no further. We implemented an artificial intelligence which analyzes your past trainings and generates an adaptive training plan tailored to your needs.
Training should not be a guessing game. If you want to improve your performance it needs to follow certain principles that are very individual. Lift your training up to the next level and get a plan that considers your fitness, your strengths and weaknesses and of course your seasonal goals.​
Our intelligent training plan algorithm was implemented by two PhDs and experts in the field of artificial intelligence. The algorithm uses proven training principles like periodization, alternation of training and recovery, progressive training stimulus, continuity etc., but also findings of the latest studies in the field of training science.​
Train, race and recover at your PerfectPace