The training platform
For Athletes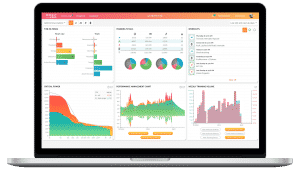 Analyze your training with advanced statistics like our fitness/fatigue model; compare how long, how far and how hard you have trained in each sport.​
Plan your training with the tools of a trainer. Generate your periodic meso plan, add your favorite activities to a workout library or use the PerfectPace workouts to place them in your calendar via drag and drop.
Synchronize your data with the most popular devices from Garmin and Polar and import your existing data with a single click.
Most important - have fun
Access your athletes' activities and analysis. Detailed statistics help you to analyse strengths and weaknesses.
Creating a meso plan of training weeks, recovery weeks and tapering weeks has never been easier. Our meso plan generator takes into account your athletes' competitions and creates the tapering weeks accordingly.
In case something changes in the long term plan, you can easily change the meso plan without having to regenerate the whole plan again. 
Add your training activities to your personal workout library and place them on your athlete's calendar via drag and drop. You can also access the PerfectPace training library with workouts for every supported sport.
Coordinate the training with your athletes' availability. Your athletes can enter when they are available and comment on their availability. This way you see in the calendar vacations, business trips or other commitments.
If you want to upgrade your existing PerfectPace account to a trainer account, please send us an email
AI training plans for triathletes
If you are looking for an effective way to improve your performance without a professional trainer look no further. We implemented an artificial intelligence that is able to analyze your past trainings and generate an individual training plan.
Training should not be a guessing game. If you want to improve your performance it needs to follow certain principles that are very individual. Lift your training up to the next level and get a plan that considers your fitness, your strengths and weaknesses and of course your seasonal goals.​
Our intelligent training plan algorithm was implemented by two PhDs and experts in the field of artificial intelligence. The algorithm uses proven training principles like periodization, alternation of training and recovery, progressive training stimulus, continuity etc., but also findings of the latest studies in the field of training science.​
Train, race and recover at your PerfectPace