The freely configurable PerfectPace dashboard offers unique and meaningful statistics for in-depth analysis and monitoring of your training.
Switch instantly between sport disciplines or the overall view with a single click.
Two clicks suffice to select an arbitrary date range to be analyzed – for all charts at once.
Overtraining prevention with the Performance Management Chart
Prevent overtraining and realize your full potential!The Performance Management Chart puts the training stimuli of your workouts in relation to your fitness gained by continuous training. At the same time, it gives an excellent overview of your training progress.
Learn more
Clarity about your performance with the Critical Power Chart
How much power can you maintain for a specific duration while cycling? Do your strengths lie in brief, hard sprints or long, constant time trials?Identify the areas in which you have the biggest potential and compare your current power profile with your all-time best. Key figures such as your FTP can be easily derived too.
Learn more
Discover how effective your run training is with the Run Efficiency Analysis
PerfectPace analyses your runs and presents you with a simple chart that shows your run efficiency progress. For every month, you see what heart rate your body required to run at a specific pace. When your training is effective in improving your run efficiency, you'll notice a downward trend; for the same pace you require a lower heart rate.
Keep track of your training totals
Compare how much time you spent and which distances you covered, per sport and overall.The calculated training stress values are ideally suited for an interdisciplinary comparison. How balanced was your training, or on which sport(s) did you focus?
The time in training zones diagram reveals if you are training in the right zone
Verify that you trained in the zones matching your training goal.
Get your Zwift workouts from PerfectPace
If you already have a Zwift account you can upload your workouts from any training plan by Roy Hinnen or the intelligent Ultimate-AI training plan algorithm. No matter the weather outside, now you can also train inside at your PerfectPace.
Does your weekly training volume trend in the right direction?
Compare your training volume (time/distance/training stress) on a weekly basis for a rough overview. Particularly handy when analyzing longer date ranges.
Visual long-term development of your athlete profile
Keep track of your personal development as an athlete over time, e.g., your best times and your FTP.How does your weight develop in the course of a season and how does it affect your power? Use the W/kg curve to make sure weight reductions don't have a negative effect on your performance.
A weekly summary in the calendar, every week
The calendar view includes a handy weekly summary of time, distance and training stress, per sport and overall.If you or your coach make use of the PerfectPace planning features, colored symbols quickly indicate whether the executed training was on target or by how much and in which direction it was off.
In-depth analysis of workouts and competitions
Individual workouts and competitions can of course be analyzed in arbitrary detail:
Totals/maxima/averages
Intervals
Time in training zones
Map with GPS positions
Chart displaying the data recorded by your watch or bike computer
Upload training instructions to your Garmin Device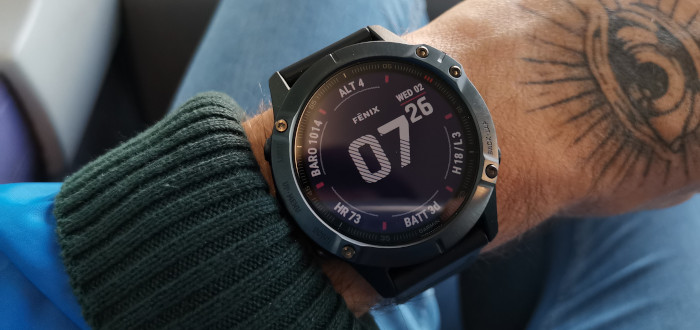 All your training data that is generated by the Ultimate AI trainingplan engine or from our training plans will automatically be synced with your Garmin device. Get your workout instructions on your wrist when you need them.